Ata-ul-Haye Nasir, Al Hakam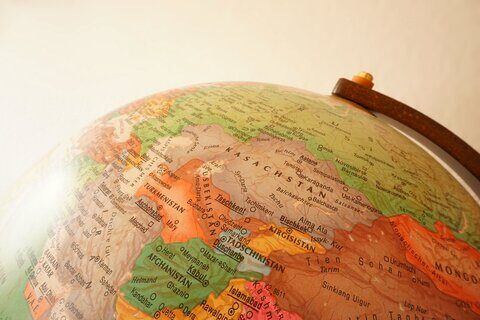 The recent protests in Kazakhstan which began on 2 January 2022, as a reaction to a surge in fuel price, led to the resignation of the government, and now protests have escalated to complete chaos in the country.
The protests began in Zhanaozen, Western Kazakhstan, and have spread across the entire country. Although the fuel price cap has been restored in an attempt to appease the public, protests are still continuing and have taken a more political angle – Kazakhstan is experiencing one of its most severe public unrests.
"A presidential palace was torched. There have been reports of protesters storming municipal buildings, police vehicles set on fire, armed officers out on patrol, shots and even explosions", DW reported. (www.dw.com/en/kazakhstan-whats-behind-the-unrest/a-60343674)
On 29 November 2020, during a virtual meeting of Majlis Atfal-ul-Ahmadiyya Germany with Hazrat Khalifatul Masih Vaa, a question asked to Hazrat Khalifatul Masihaa was "Would life ever become normal again after Covid?" He replied:
"Allah the Exalted knows best. Even though it may return to normal, the economic state that has developed after the coronavirus pandemic will have consequences for the world. Even if there is no physical warfare or major conflict, it will still take years for the global economic situation to stabilise. However, usually, we observe that the economic situation worsens under such circumstances which more often than not leads to warfare." (Al Hakam, 29 October 2021, Issue 189, pp. 7-9)
Kazakhstan is a tightly controlled country that cultivates an image of political stability, helping it attract hundreds of billions of dollars of foreign investment in its oil and metals industries over three decades of independence.
The President of Kazakhstan, Kassym-Jomart Tokayev requested the Collective Security Treaty Organization (CSTO) – a Russia-led military alliance – to quell the protests. On 6 January 2022, limited numbers of Russian paratroopers, plus contingents from Armenia, Belarus, Kyrgyzstan and Tajikistan were sent as a "peacekeeping" force. (Financial Times, 6 January 2022, "Russian forces arrive in Kazakhstan after president seeks help")
Senior US officials are urging Kazakhstan's leaders to find peaceful resolutions while questioning the wisdom of the country's decision to seek assistance from a Russian-dominated military alliance. Kazakhstan borders Russia and China, making it of strategic interest to the United States. US companies such as Chevron and ExxonMobil have invested billions in the country's energy sector. (Politico, 6 January 2022, "U.S. Embassy ramps up security as officials urge calm in Kazakhstan")
The turmoil in Kazakhstan has "presented Russia with yet another opportunity to reassert its influence in its former Soviet domain, one of Mr. Putin's most cherished long-term goals." (The New York Times, 6 January 2022, "In Kazakhstan, Putin Again Seizes on Unrest to Try to Expand Influence")
There are speculations that the "uprising" in Kazakhstan could be a tactic to divert Russia's attentions from Ukraine.
"Ongoing mass protests in Kazakhstan have briefly diverted attention away from the biggest geopolitical question that has vexed Europe in recent weeks – whether Russia will wage war against Ukraine.
"Although the issue will soon return to the agenda, it has lost urgency in light of the unrest unfolding in Kazakhstan, Russia's large Central Asian neighbor." (www.dw.com/en/opinion-kazakhstan-unrest-will-curtail-moscows-aggression/a-60352765)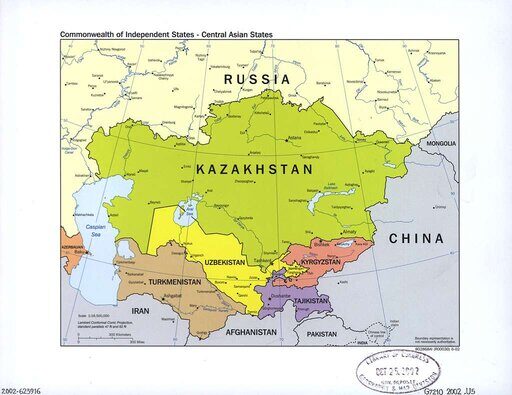 The UN High Commissioner for Human Rights and the Special Representative of the Secretary-General for Central Asia have also called for restraint and dialogue.
Speaking to journalists on 6 January 2022, in New York, the Spokesperson for the Secretary-General, Stéphane Dujarric, said the Organization continues to follow the situation "very closely."
"Mr. Dujarric confirmed several contacts between the UN and the authorities in the country, including a call on Thursday morning between Special Representative Natalia Gherman and the Deputy Foreign Minister, Mukhtar Tileuberdi.
"During these exchanges, appeals to exercise restraint, refrain from violence and promote dialogue to address the situation, were reiterated by Ms. Gurman, in behalf of the Secretary-General." (https://news.un.org/en/story/2022/01/1109252)
In recent advances, "Kazakhstan's president, Kassym-Jomart Tokayev, has said he personally gave the order to security forces and army to 'open fire with lethal force' in the past days, against protesters he called 'bandits and terrorists'.
"In an uncompromising address on Friday, Tokayev said lethal force without warning would continue to be used against violent protesters, and also blamed 'so-called free media outlets' for helping fan unrest." (The Guardian, 7 January 2022, "Kazakhstan president says he gave order to 'open fire with lethal force'")
In his address, the President Kassym-Jomart Tokayev also said that "20,000 bandits" had attacked the main city of Almaty. He has blamed foreign-trained "terrorists", without giving evidence. The interior ministry says 26 "armed criminals" and 18 security officers have been killed so far in the unrest. (BBC, 7 January 2022, "Kazakhstan unrest: Troops ordered to fire without warning")
Lilia Shevtsova, an expert on Russia, wrote:
"Today, Ukraine is the jewel to fight for. But it won't end there: Belarus, whose embattled leader relies on Russia's support, could be the next prize in the geopolitical rivalry – or perhaps it will be Kazakhstan, where popular anger at the corrupt, Russian-backed regime has erupted. The drama is just beginning." (The New York Times, 7 January 2022, "Ukraine Is Only One Small Part of Putin's Plans")
Sky News reported:
"The circumstances in Kazakhstan are very different from the crisis over Ukraine, but their respective fates will play into a wider, high-stakes power struggle between the world's democratic governments and resurgent, authoritarian regimes.
"Unlike in Ukraine, protests this past week in Kazakhstan were not generated by a desire for closer ties to the West or a resistance to Russian influence, but were instead – on the surface at least – triggered by anger at a hike in fuel prices.
"There is also a suspicion that factions within the ruling authoritarian elite could be exploiting the chaos to further their own interests." (Sky News, 7 January 2022, "Kazakhstan's fate will play into a much wider high-stakes power struggle")
The Chinese President, Xi Jinping has said that the country firmly opposes external forces deliberately fostering unrest and instigating a "color revolution" in Kazakhstan. He ensured that China is willing to provide necessary support and help to Kazakhstan through this difficult time. (Bloomberg, 7 January 2022, "China Says It Supports Kazakhstan's Efforts to End 'Chaos'")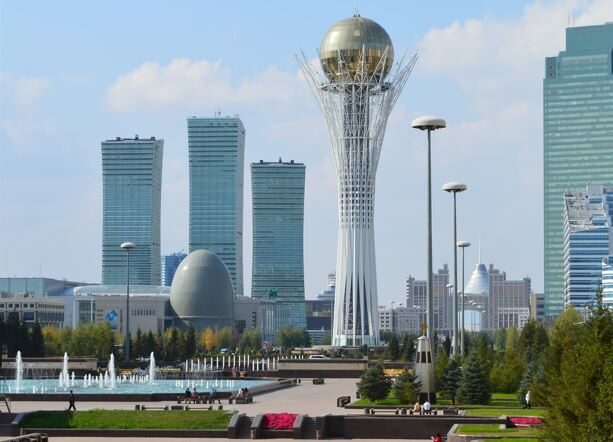 The US Secretary of State, Antony Blinken has questioned Kazakhstan's decision to seek Russian military aid. He told the reporters that it was unclear why the deployment was happening. He said:
"One lesson of recent history is that once Russians are in your house, it's sometimes very difficult to get them to leave. […] It would seem to me that the Kazakh authorities and government certainly have the capacity to deal appropriately with protests to do so in a way that respects the rights of protesters while maintaining law and order. […] So it's not clear why they feel the need for any outside assistance. So we're trying to learn more about it." (BBC, 8 January 2022, "Kazakhstan unrest: Blinken questions Russian troop deployment")
In response to Blinken's comment, Russian foreign ministry said that he should reflect instead on US military meddling around the world, and called this remark "typically offensive" and accused him of joking about tragic events in Kazakhstan. It said Washington should analyse its own track record of interventions in countries such as Vietnam and Iraq. (Reuters, 8 January 2022, "Russia reacts furiously to Blinken jibe over troops in Kazakhstan")
In regards to the question whether the unrest in Kazakhstan has changed Putin's calculations about Ukraine, some say that he may not want to engage in two conflicts at the same time, while others say Russia has the military capacity to do both. The instability in Kazakhstan may even add new urgency to Putin's desire to shore up Russia's power in the region. (Independent, 8 January 2022, "Kazakhstan adds uncertainty to talks with Russia on Ukraine")
The EU foreign policy chief, Josep Borrell condemned the violence in Kazakhstan and offered help in finding a peaceful resolution to the conflict. He urged Kazakh authorities to respect human rights and fundamental freedoms and underlined that "outside military support should respect the sovereignty and independence of Kazakhstan." (TRT World, 9 January 2022, "EU condemns widespread violence in Kazakhstan")
On 9 January 2022, the authorities in Kazakhstan said that 164 people were killed during the recent unrest. The deputy defence minister, Sultan Gamaletdinov, said that a "counterterrorist operation" was still underway and would continue "until the terrorists are completely eliminated and the constitutional order is restored in the Republic of Kazakhstan". (The Guardian, 9 January 2022, "Kazakhstan says 164 people were killed in week of unrest")
While the Ukraine's fate is being discussed at the US-Russia talks, Ukrainians took to the streets on 9 January 2022, to defend their independence and champion an additional cause – that of Kazakhstan's protests. The demonstrators in Kyiv and Kharkov, held signs that read "Say no to Putin" and flew Kazakhstan flags alongside Ukrainian ones. (Al Jazeera, 10 January 2022, "'Say no to Putin': Ukrainians support protests in Kazakhstan")
On 10 January 2022, while speaking at a video conference of leaders of the Russian-led CSTO, Vladimir Putin claimed that the unrest in Kazakhstan was the result of foreign meddling, and said that the Russian-led military bloc should take steps to ensure future attempts to interfere in the region failed. He said:
"The events in Kazakhstan are not the first and far from the last attempt to interfere in the internal affairs of our states from the outside." (The Guardian, 10 January 2022, "Foreign meddling behind Kazakhstan unrest, Putin claims")
Now, a superpower, Russia, has entered as a "peacekeeping" force, it must ensure the establishment of peace there, instead of exploiting the situation for its own interests.
In this regard, Hazrat Mirza Masroor Ahmadaa, Khalifatul Masih V has warned world powers. While addressing the external guests at Jalsa Salana Holland 2019, he said:
"Modern society is consumed by self-interest and greed. Disorder, conflict and warfare are on the rise and the principles of equity and justice are being consistently discarded.
"This is illustrated by the foreign policies of many powerful and rich countries. It has been a constant theme of modern history that dominant powers have sent their armies to distant lands, on the pretext of establishing peace, but time has proven that their real objective has been to protect and enhance their vested interests. […]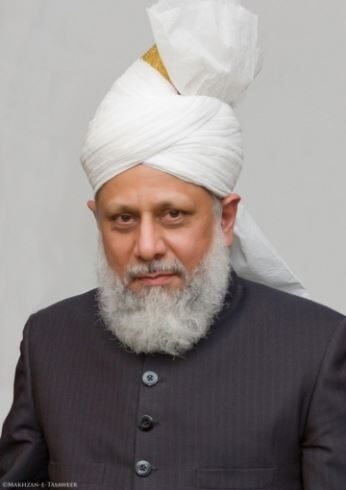 "The world is now so inter-connected that the ramifications of hostilities in one part of the world, are bound to spread beyond borders and we have seen many examples of this in recent years.
"Hence, if we genuinely desire peace, whether in our personal lives or at a collective level, the pivotal point is that we should like for others what we like for ourselves. As I said before, this simple principle is the foundation for true peace in the world. […]
"Every government and every political leader – be they from the United States, China, Russia, European countries, the Muslim world or elsewhere – routinely condemn warfare and bloodshed. However, the reality is that their opposition to such matters tends to remain limited to their interests and their people. Their cries in favour of the rule of law, justice and human rights are all too often rendered hollow when their interests are at stake. […]
"Instead of calling the different parties to the negotiating table and establishing fair and honest dialogue, major powers have habitually interfered in the conflicts of other countries by arming or funding whichever side supports their interests. They are pouring petrol on an open flame and the result is that innocent people, including women, children and the elderly, are losing their lives and observing the torment of their families." (www.reviewofreligions.org/18944/the-need-for-outward-and-inner-peace/)
The motivation behind the political manoeuvres by world powers, following the unrest in Kazakhstan, are not entirely clear, however, we can see world powers setting themselves up to benefit from hostilities and protests to serve their vested interests. The ramifications of these unrests can easily spread across the world and a "dark and bleak" future – as Hazrat Khalifatul Masih Vaa put it – seems to be at our doorstep.
---